COMMENT TO BE ADDED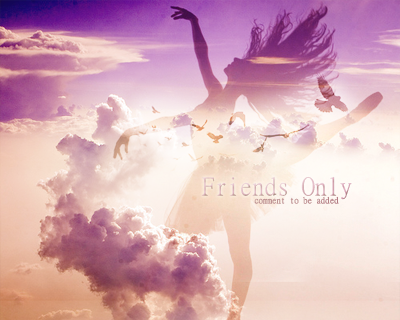 Personal entries are only for my friends. If you want to know me better - comment here,
but we got to have some things in common - so I suggest you read the info bar in my
profile before adding me! If you just want to watch for my photoshop work, the entries
containing my graphics will remain public. Comment and credit on these please!
Thank you
tomycoffee
for the beautiful banner ♥